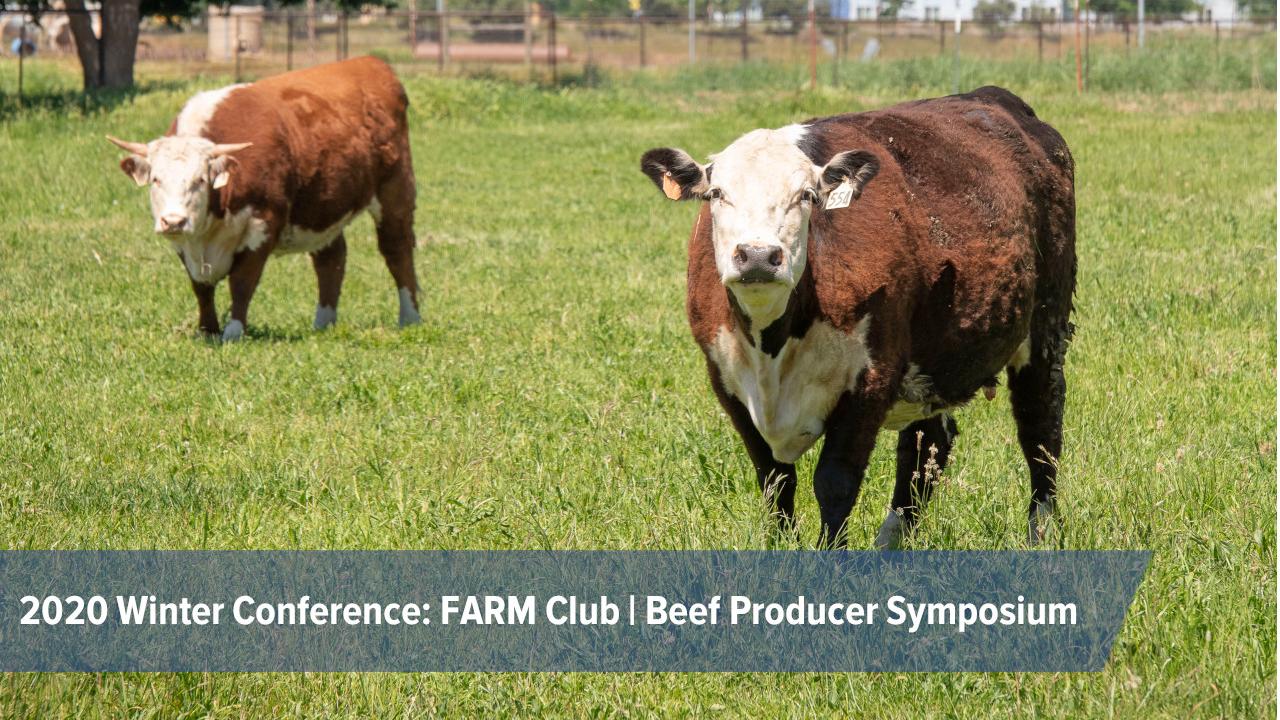 REGISTRATION CLOSED
 
Date: Saturday, February 22, 2020
Time: 8:00 am - 5:00 pm (PST)
Location: Gladys Valley Hall, UC Davis
No CE Credit
Cost for one-day event (February 22, 2020):
Onsite: $45 (no CE credit)
Updated 11/6/19: There is no webinar option available for this event.
For more information on the full Winter Conference event, please visit the main event page.
FARM Club | Beef Producer Symposium
We have an exciting day planned with excellent speakers to provide valuable information for the producer and veterinarian alike. Topics range from information on environmental sustainability and regulation updates to the latest data on foothill abortion and the vaccine.
We are excited to host a Beef Quality Assurance (BQA) session this year, led by Dr. Gabriele Maier. BQA is a nationally coordinated, state implemented program designed to provide information to both the producer and the consumer about how husbandry techniques and scientific knowledge can be combined to raise beef cattle under optimum management and environmental conditions. Those who participate have the opportunity to become BQA certified. To read more about BQA and the certification, please visit the following website: www.bqa.org
The registration price for this one-day symposium includes the many informative sessions as well as the BQA hands-on lab. In this lab, there will be several stations set up to practice skills such as captive bolt euthanasia, and reading and interpreting drug labels. A live cattle portion where attendees can practice proper administration of commonly used drugs will also be hosted at the UC Davis Feedlot.
Speakers:
Gabriele Maier, DVM,

MPVM,

PhD, DACVPM
Bret McNabb, DVM,

MPVM,

DACT, DABVP
Jeffrey Stott, MS, PhD
Alison Van Eenennaam, MS, PhD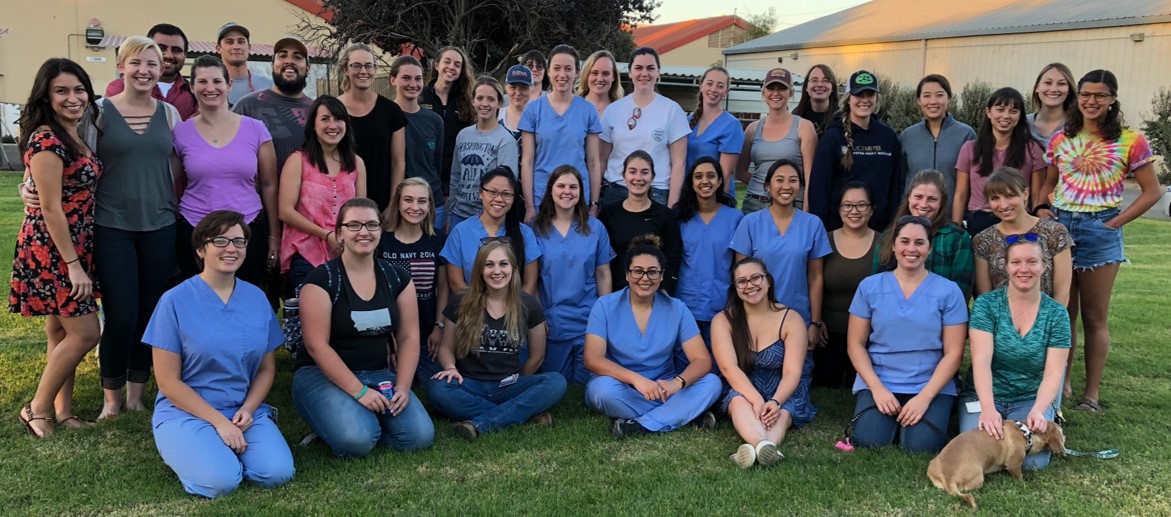 The Food Animal Reproduction and Medicine (FARM) Club exists to provide extracurricular learning and networking opportunities for students interested in production medicine. We believe in providing utmost care for animals, while working to ensure a healthy, wholesome and safe food supply to benefit the world. We have the unique responsibility to bring sound scientific evidence to our future clients and to educate the consuming public about the food they eat. This mission begins in school and continues throughout our careers as a food animal practitioners.
In accordance with University policy and copyright law, the University prohibits distributing and/or posting on the internet any content from this conference/symposium/session without the explicit permission of the instructor.
Tags