Become a Corporate Partner
The Center for Continuing Professional Education (CCPE) at the UC Davis School of Veterinary Medicine relies on educational grants from our Corporate Partners to provide state of the art continuing education opportunities to veterinarians in both general and specialty practice as well as registered veterinary technicians.
The CCPE's CE events attract hundreds of practitioners not only from the local California areas but national and international audience as well. This extensive appeal allows Corporate Partners to engage with a wide variety of veterinarians in the field and veterinary students. During the conferences and oftentimes during the tailored social events of these programs, Corporate Partners can provide relevant product solutions and demonstrate expertise in the field. 
Some perks of becoming Corporate Partners are the company logo and link on email advertisements, the opportunity for company representatives to provide opening remarks, tabling at events as pictured below, and so much more.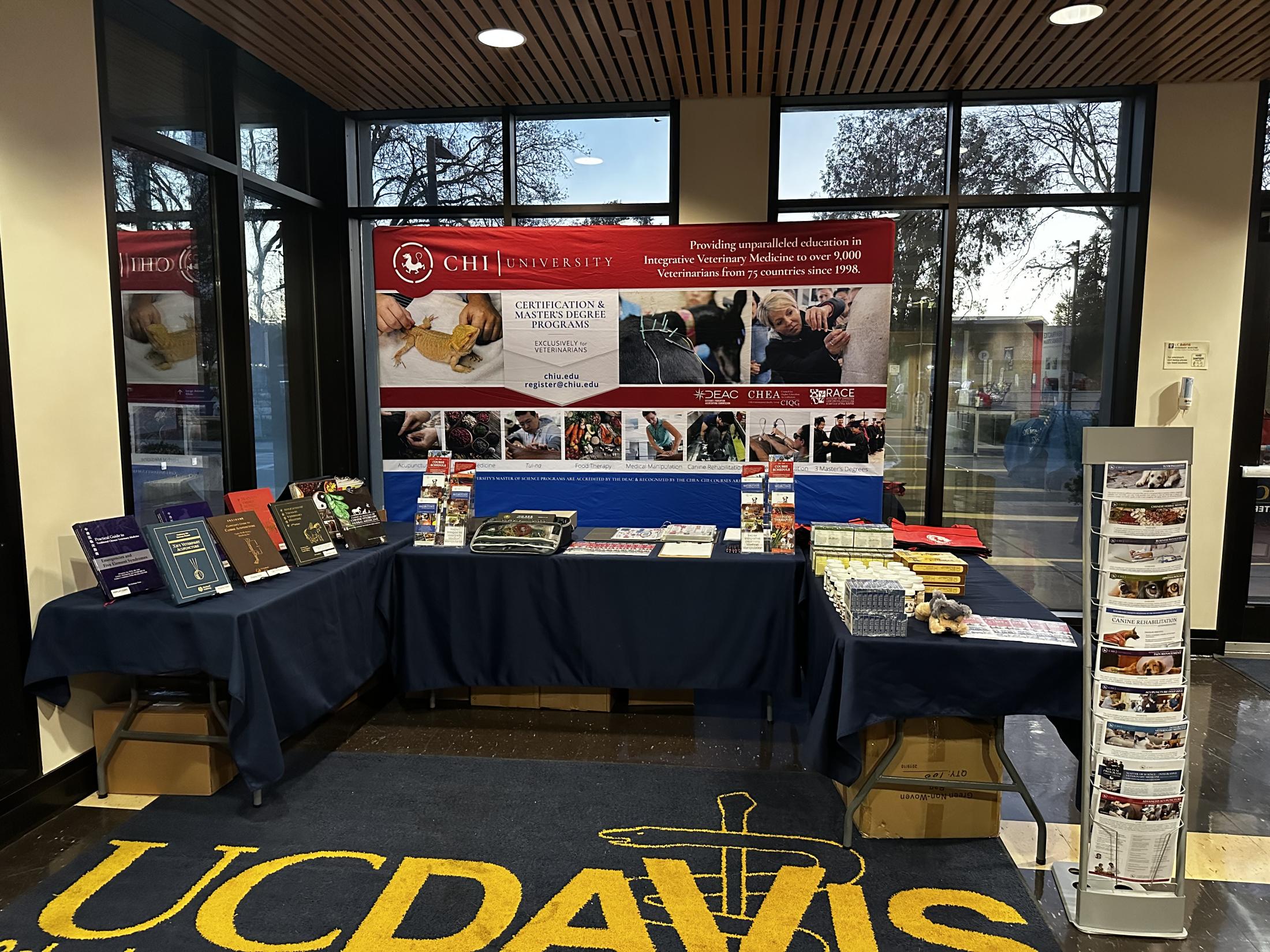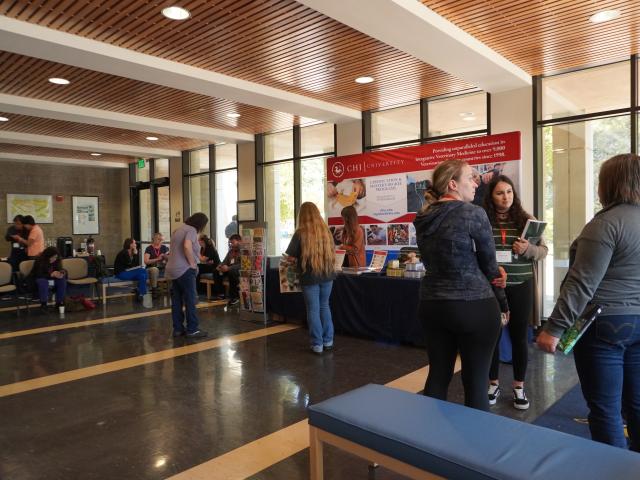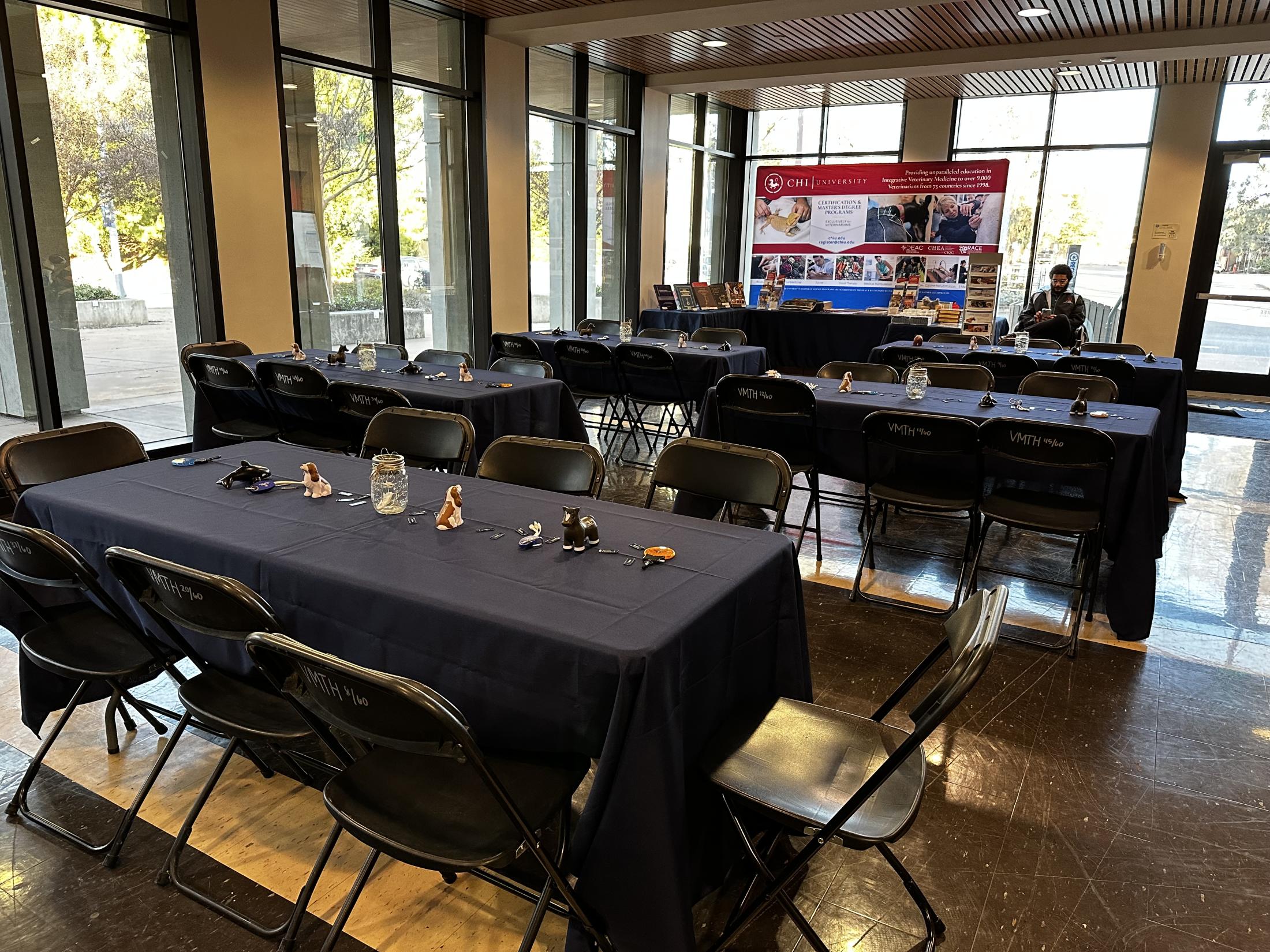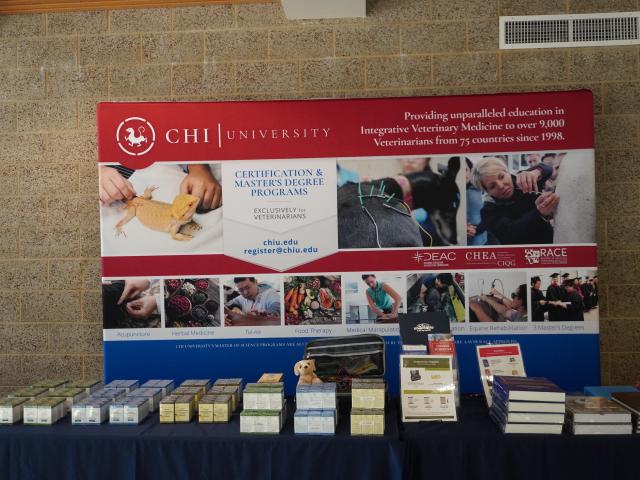 Educational Grant Benefits
The Center for Continuing Professional Education offers opportunities at various educational grant levels and will work with you to create a package that will work with your needs and budget. The CCPE offers premium opportunities as well as exclusivity created to increase exposure, highlight your company, and bring traffic to your booth!
Advertising 
Extend the reach of your company with effective advertisements

ADVERTISING OPPORTUNITIES
Conference bag insert
Email logo on marketing flier
Email logo on event webpage
Attendee registration gift (notebooks & pens)
Company logo recognition in slide-set digital signage
Social media advertising
Various printed company logo recognition signage
Company branded attendee eco-friendly swag

Exhibit Hall

Expand your company's awareness during the exhibit hall

EXHIBIT HALL OPPORTUNITIES
Company booth and banner
Coffee Breaks
Lunch Breaks
Attendee traffic
Event
Receive bonuses and advantages when partnering with the CCPE

EVENT OPPORTUNITIES
Complimentary registration
Discounted registration
Support of selected scientific session
Opening remarks from company representative
 
Current Corporate Partner Opportunities
UC Davis on the Road: San Diego Fall Symposium
Blood Bank Boot Camp
Respiratory Endoscopy Training Course
Dentistry and Oromaxillofacial Surgery Conference
Small Animal and Large Animal Certified Veterinary Acupuncturist Course
10th Annual Winter Conference & 39th Annual WAAM/AEMC Wildlife and Exotic Animal Symposium
Certified Canine Rehabilitation Veterinarian (CCRV) Continuing Education Course
GET IN TOUCH WITH OUR PROGRAM MANAGER
Should you have any questions or want to fund a program, please do not hesitate to contact our Program Manager, Melissa Bartholomew.  We sincerely thank you for your interest and support of our programs!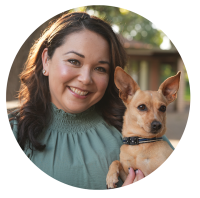 Melissa M. Bartholomew, MS, RVT
mmbartholomew@ucdavis.edu  
530-752-9461