REGISTRATION CLOSED
Small Animal Medicine Mini Boot Camp Series:

Managing Feline Urethral Obstruction
Date: Saturday, May 22, 2021
Time: 8:30 - 11:50 am (PDT)
CE Credit: Up to 3.5 hours
Location: via live webinar
LIVE WEBINAR: The webinar will be live (PDT) and interactive via the Zoom platform. The live sessions will not be available as a recording.
UC Davis SVM Employees and Students: Special pricing available. Select SVM Employee or SVM student when registering.
Registration Deadline: May 20, 2021 at 1pm
Registration before
May 8
Registration
May 8 or later
Veterinarian
 

$89.00

$139.00

Veterinary Technician
 

$69.00

$109.00
Program
This interactive virtual event will help the clinician not only understand the pathophysiology regarding feline urethral obstruction, but provide clinically relevant, evidence based medicine for managing the obstruction in the hospital, as well as provide information to optimize at home care.  We will provide ample time for attendees to ask questions and provide comments. 
SCHEDULE
8:30 am - 8:40 am 

Welcome and Introductions

8:40 am - 9:00 am

Pathophysiology of Obstructive Feline Idiopathic Cystitis
Jodi L. Westropp, DVM, PhD; DACVIM

9:10 am - 10:25 am

Unblocking the Cat: Evidence for What We Do
Ed Cooper, VMD, MS: DACVECC

10:25 am - 10:40 am

Virtual Coffee Break

10:40 am - 11:10 am

Optimizing the At-Home Environment: Stress, Diet and Drugs
 Jodi L. Westropp, DVM, PhD; DACVIM

11:20 am - 11:50 am

Managing Feline Urethral Obstruction: Ask the Experts
Ed Cooper, VMD, MS: DACVECC and Jodi L. Westropp, DVM, PhD; DACVIM
SPEAKERS
Jodi L. Westropp, DVM, PhD; DACVIM

Dr. Westropp obtained her DVM at The Ohio State University in 1997. She then moved New York City for a one year internship in small animal medicine and surgery at the Animal Medical Center and returned to Ohio State for her internal medicine residency and PhD training. She was board certified in the American College of Veterinary Internal Medicine in 2001 and completed her PhD in 2004. She is currently Professor in the department of Veterinary Medicine and Epidemiology at the University of California, Davis School of Veterinary Medicine. Her primary research focus is lower urinary tract disorders in dogs and cats. She is also the director of the Gerald V. Ling Urinary Stone Analysis Laboratory at UCD and the Director of The Veterinary Medical Continuing Education at UCD.

Edward Cooper, VMD, MS: DACVECC

Dr. Edward Cooper received his veterinary degree from the University of Pennsylvania followed by a small animal rotating internship at Michigan State University. He then completed a residency in small animal emergency and critical care and obtained a Master of Science degree in veterinary clinical sciences care at the Ohio State University.

After completing his residency and successfully obtaining board certification in Veterinary Emergency and Critical Care, Dr. Cooper remained at the Ohio State University, and currently holds the position of Professor – Clinical. In addition, he has served as section head for the small animal emergency and critical care service at the Ohio State University Veterinary Medical Center since 2010.  Dr. Cooper's principle clinical and research interests include feline urinary obstruction, as well as fluid therapy, shock resuscitation, hemodynamic monitoring (with emphasis on microcirculation). He has authored numerous peer-reviewed articles and invited book chapters in these areas and others.

PROGRAM INFORMATION
CE Certificates
Attendance is recorded through Zoom when you join a session.


You must register and login to the webinar with your first and last name and the email with which you registered for the conference in order for us to verify your attendance.


Webinar links will be provided by email approximately two weeks before the event to registered attendees.
Participants are responsible for determining if specific programs are accepted for CE credit by their State Licensing Board.
Webinar Information

You can watch the webinar on your computer, tablet or a mobile device. 


If you have never attended a Zoom webinar before, you can find more information on system requirements on the Zoom website.
Cancellation Policy
A refund will be made, less $30.00 cancellation fee, for cancellations made prior to May 8, 2021.
All requests must be made in writing. Submit cancellation request via email to svmcontinuinged@ucdavis.edu. 
In accordance with University policy and copyright law, the University prohibits distributing and/or posting on the internet any content from this conference/symposium/session without the explicit permission of the instructor.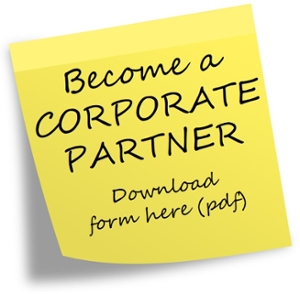 Thank You to Our Corporate Partners
---
Platinum Level
---

---
Gold Level
---

---
Tags