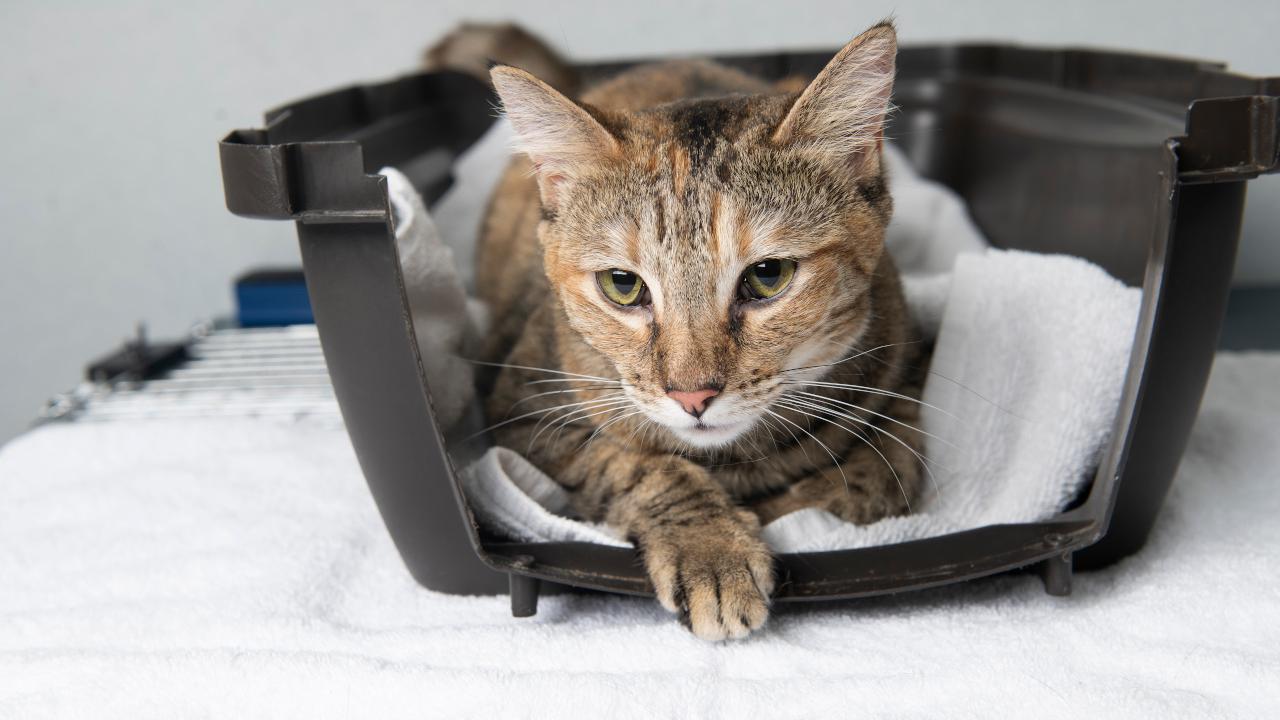 REGISTRATION CLOSED
 
Small Animal Medicine Mini Boot Camp Series:  Management of Chronic Kidney Disease
Date: Saturday, October 10, 2020
Time: 8:00 am - 12:35 pm (PDT)
CE Credit: Up to 4.5 hours
Location: via live webinar
LIVE WEBINAR: The webinar will be live (PDT) and interactive. The live sessions will not be available as a recording. If you have never attended a Zoom webinar before, test your computer or mobile device here.
 
Registration before
Sept. 26, 2020
Registration
Sept. 26, 2020 or later
Veterinarian
 

$89.00

$139.50

Veterinary Technician
 

$69.00

$119.00
UC Davis SVM Employees and Students: Special pricing available. Select UC Davis Employee or UC Davis Student when registering.
Program
Please join us for the Small Animal Medicine Mini Boot Camp Series:  Management of Chronic Kidney Disease. This event will provide the most current information regarding diagnostics for CKD as well as pharmacologic and nutritional management for your patients with chronic kidney disease.
We are pleased to host four experts. Dr. Sheri Ross and  Dr. JD Foster will provide the most current information on physiology and management of CKD, including concurrent disorders such as systemic hypertension and pharmacologic principles for animals with CKD. Dr. Yann Queau  will discuss clinically relevant nutritional support for CKD and Dr. Jennifer Ogeer will present data regarding machine based learning to predict the potential development of CKD in cats.
Please be sure to come with questions as we have allotted several time slots to ask our experts!
Featured Speakers (click arrow to expand)
JD Foster,

VMD; DACVIM

Dr. JD Foster graduated from the University of Pennsylvania School of Veterinary Medicine and completed an internal medicine residency at the University of Wisconsin. His training in extracorporeal therapies was achieved from UC Davis, where he was the first long-distance nephrology fellow under the training of Dr. Larry Cowgill. He was faculty at the University of Pennsylvania School of Veterinary Medicine, where he reopened an extracorporeal service providing hemodialysis, hemoperfusion, and plasma exchange. He now runs a Nephrology & Urology Service at Friendship Hospital for Animals in Washington, DC, where he also directs the Extracorporeal Therapies Service. Dr. Foster research interests include nontraditional uses of extracorporeal purification, acute kidney injury, and glomerulonephritis. He has lectured internationally on these subjects and has published numerous manuscripts and book chapters in nephrology and urology. He is the current president of the American Society of Veterinary Nephrology and Urology.

Sheri Ross,

DVM, PhD; DACVIM

After graduating from the Atlantic Veterinary College, Dr. Sheri Ross completed a Small Animal Internship at the University of Minnesota. She remained at the University of Minnesota to complete an Internal Medicine Residency combined with a PhD in Nephrology/Urology. After serving as an Assistant Clinical Professor for two years, she moved to the University of California Veterinary Medical Center in San Diego to complete a Fellowship in Renal Medicine/Hemodialysis. She is currently the coordinator of the Nephrology/Urology and Extracorporeal therapy service at the UCVMC-SD. Dr. Ross has received awards for both teaching and research, has several refereed scientific publications and has been invited to speak at national and international meetings. Her specific research interests include; early diagnosis and management kidney disease, non-surgical urolith management, and novel applications of apheresis and hemodialysis.

Jennifer Ogeer,

DVM, MSc, MBA, MA
Dr. Jennifer Ogeer is

VP Medical Affairs & Commercial Marketing at

Antech Diagnostics. Dr. Ogeer graduated from the Ontario Veterinary College (OVC), University of Guelph, Canada. She completed an emergency medicine/critical care residency at Tufts University/Angell Memorial Animal Hospital in Boston and a Master of Science degree in Critical Care at the OVC. She has spent several years in academic teaching, research, clinical practice and administration as an Associate Professor at Texas A&M University and the Western College of Veterinary Medicine, Canada. She has a strong interest in business management and completed an Executive MBA and Master of Arts in Organizational Behavior/Leadership.  Dr. Ogeer volunteers with several not-for-profit organizations; she has completed a term as Chair of the Board of Directors for the Humane Society and currently is the Vice-Chair for Veterinarians without Borders in Canada, part of VSF International and is the Vice-Chair and Treasurer of the Ontario Veterinary College Pet Trust Board of Directors. Her areas of medical interest include kidney disease, pancreatitis, infectious diseases, coagulation and real-time PCR.

 

Yann Queau,

 DVM; DACVN

After graduation from the National Veterinary School of Toulouse (France) in 2007, Yann Quéau completed an internship in Renal Medicine & Hemodialysis and a residency in Small Animal Clinical Nutrition at the University of California, Davis. He became a Diplomate of the American College of Veterinary Nutrition (ACVN) in 2011 and joined the Royal Canin Research & Development center in France as Clinical & Research Nutritionist, leading the urinary and nephrology research programs. Since 2017, he is in charge of the research team dedicated to clinical nutrition and veterinary diets.
Schedule (Subject to Change)
 
8:00 -8:10 am: Welcome and Announcements

8:10 - 10:00 am: Management of the CKD Patient (2.0 CEU)




Sheri Ross,

DVM, PhD; DACVIM


JD Foster,

VMD; DACVIM

10:00 - 10:15 am:  Virtual Break

10:15 - 11:35 am: Nutritional Management and Machine Based Learning for CKD (1.5 CEU)




Jennifer Ogeer,

DVM, MSc, MBA, MA


Yann Queau,

 DVM; DACVN

11:35 - 11:45 am: Virtual Break

11:45 am - 12:35 pm: Ask the Experts! (1.0 CEU)




Jennifer Ogeer,

DVM, MSc, MBA, MA


Sheri Ross,

DVM, PhD; DACVIM


JD Foster,

VMD; DACVIM


Yann Queau,

 DVM; DACVN





Bring your questions to further expand your knowledge to provide optimal management of your CKD patient.
CE Certificates
Attendance is recorded through Zoom when you join a session.

You must register and login to the webinar with your first and last name and the email with which you registered for the conference in order for us to verify your attendance.

Additional information and webinar links will be provided in a confirmation email in September.
Webinar Information
Cancellation Policy
(Updated 9/8/2020: we have extended the cancellation deadline).
A refund will be made, less $35.00 cancellation fee, for cancellations made prior to September 26, 2020.
All requests must be made in writing. Submit cancellation request via email to svmcontinuinged@ucdavis.edu. 
In accordance with University policy and copyright law, the University prohibits distributing and/or posting on the internet any content from this conference/symposium/session without the explicit permission of the instructor.
Thank you to our Corporate Partners
Diamond Level


Gold Level
In accordance with University policy and copyright law, the University prohibits distributing and/or posting on the internet any content from conferences without the explicit permission of the instructors.
Tags