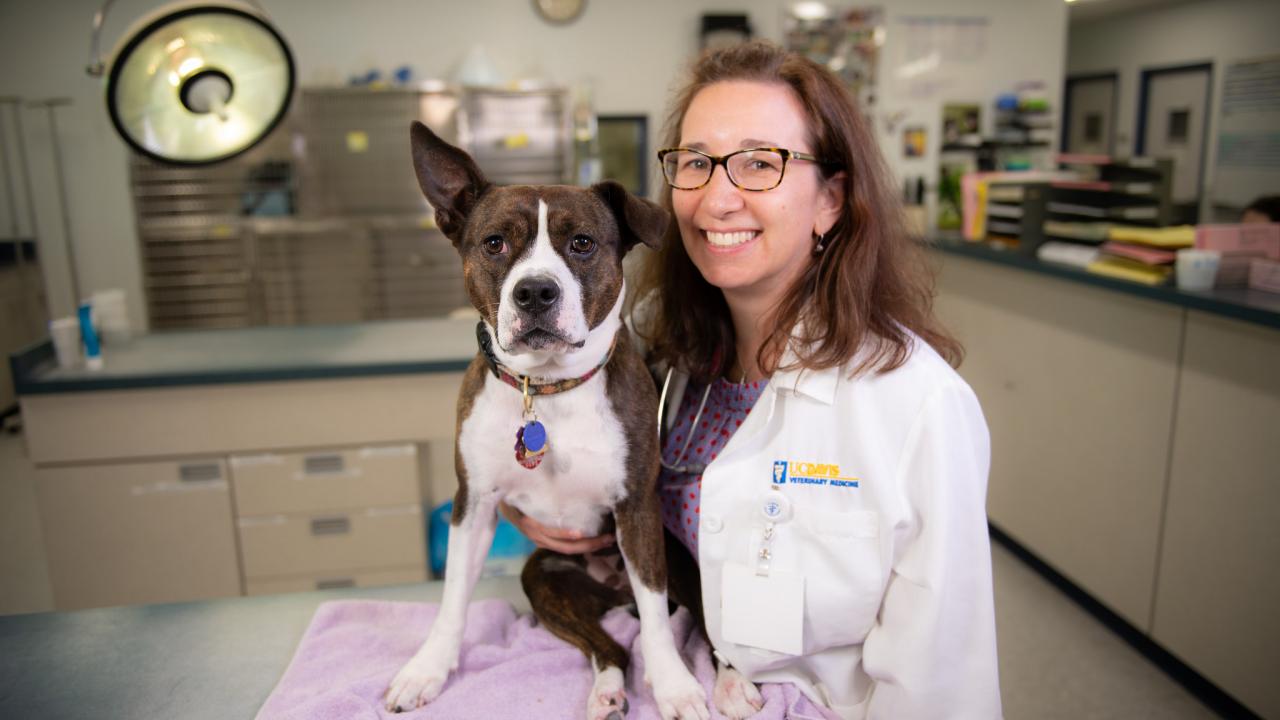 Join us once per month for this public educational series of lectures on animal health topics, brought to you by the UC Davis Veterinary Medical Teaching Hospital. The series features on-campus seminars that are free and open to the public. The lecture series is geared toward both large and small animal owners interested in learning the latest in caring for their four-legged family members.
Dates: generally the 3rd or 4th Tuesday of each month (may occasionally vary to other days of week)
Time: 7:00 - 8:00 p.m. PST
Location: Gladys Valley Hall, UC Davis School of Veterinary Medicine (map and parking info)
Cost: FREE
CE Credit: 0 credit available
Upcoming Events  
Monday, May 20, 2019, 7-8 p.m.
"COPING WITH PET LOSS"
This event is free, but you must REGISTER here.
About this event: May is Mental Health Awareness Month. To help those struggling with Pet Loss, Dr. Katherine Hansen and licensed therapist Florence Soares-Dabalos present a free public lecture on coping with pet loss. Pets are members of the family and their loss can be extremely devastating to many pet owners. If you are struggling with a recent pet loss, or are looking to help a family member or friend who has lost a pet, please join us to learn more about how best to cope with losing a four-legged family member.
Future topics in the series may include:
dog breeding practices
summer health hazards for dogs
foal care
biosecurity at farms and horse events
environmental hazards for animals
animal behavior
eye health
lameness in dogs
and much more
Watch Past Lectures
Koi Health
Equine Colic : A Real Pain in the Gut
Importance of "Catifying" Your Home
First Aid for Cats and Dogs
Preventative Care for Cats and Dogs
Pet Dental Health
Basic First Aid and Preventative Care for Horses
Farrier Services: Hoof Care Myths and Truths
Category
Tags