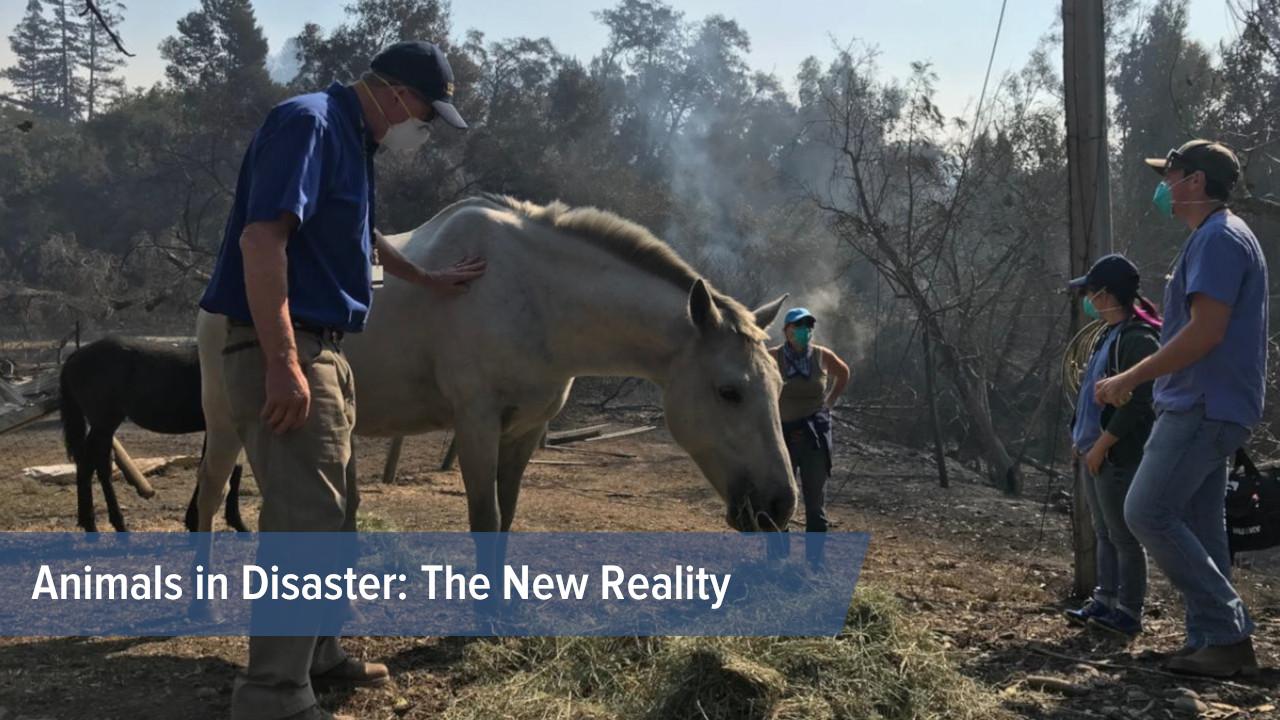 POSTPONED
Date: June 7, 2020  - POSTPONED
Time: 8:00 am - 5:00 pm (PDT)
Location: Gladys Valley Hall, UC Davis
CE Credit: TBD
Registration Fees:
No CE Credit: onsite - $29.00; webinar - $29.00
CE Credit: onsite - $49.00; webinar - $49.00
Webinar Option: The webinar will be live (Pacific Daylight Time) and interactive; it will count for full CE credit. No recording will be available for viewing after the event. If you have never attended a Zoom webinar before, test your computer or mobile device here.
Due to the global situation with COVID-19, the Animals in Disaster conference is postponed.
The conference "Animals in Disaster: The New Reality" takes a bird's eye view of how disasters have affected animals with some insights from the past and a vision for the future.  The conference will feature speakers from a number of agencies involved in response to animal needs and welfare in the face of disasters such as wildfires. The conference is aimed at a mixed audience including professionals working with animals such as veterinarians and members of organizations active in disaster animal response, and also individuals from the community that are interested in animal response and animal search and rescue, students from the veterinary school, and undergraduates.
More information about the UC Davis Veterinary Emergency Response Team (VERT)
In accordance with University policy and copyright law, the University prohibits distributing and/or posting on the internet any content from this conference/symposium/session without the explicit permission of the instructor.
Tags