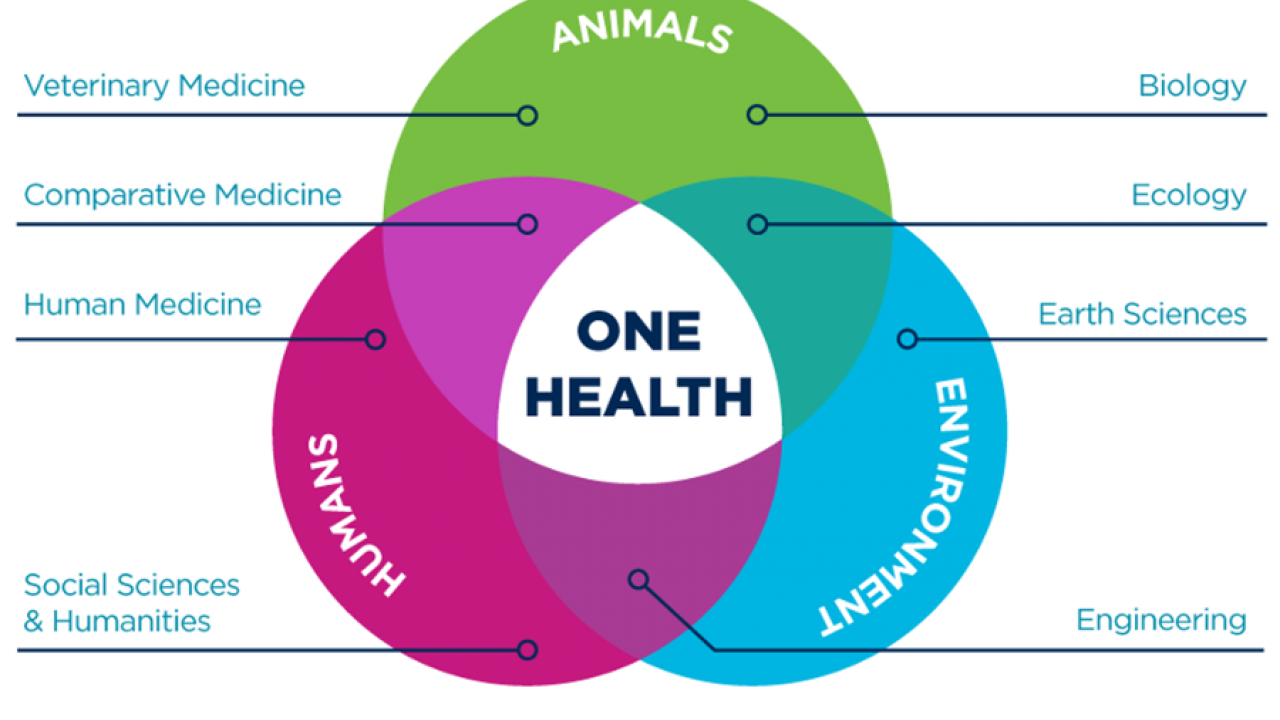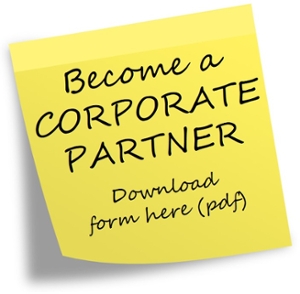 5th Annual One Health Symposium: Resilient Solutions for Growing Populations
Time:  9:00 am - 5:00 pm PDT
Location:  Gladys Valley Hall, UC Davis campus (map and parking info)
CE Credits:  up to 7 hours
Webinar:  The webinar will be live (in Pacific Daylight Time) and interactive during lecture hours; it will count for full CE credit.  No recording will be available for view after the event.  If you have never attended a Zoom Webinar meeting before, test your connection here.  Please review How to join a meeting/webinar, Tips on Getting Started & System Requirements for further information.
Registration for this event is now closed.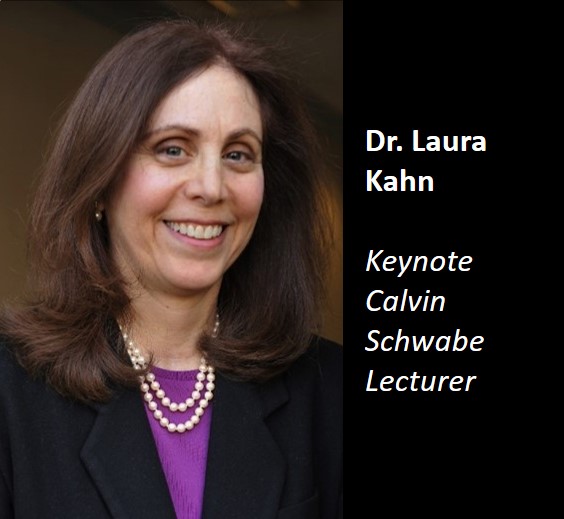 Cost for the Event:
DVM (with CE credit): onsite = $195
Medical Professional: onsite = $195
RVT (with CE credit): onsite = $175
General Public: onsite = $145
Webinar: with CE credit = $95; without CE credit = $85;
Discount prices for UC Davis employees and ALL students are available for view at checkout.
We are excited to have Dr. Laura Kahn, a world-renowned physician and research scholar as the keynote Calvin Schwabe lecturer. A native of California, Dr. Kahn holds a B.S. degree in Nursing from UCLA, an M.D. from Mt. Sinai School of Medicine, an M.P.H. from Columbia University and an M.P.P. from Princeton University. She has received the Presidential Award for Meritorious Service from the American Association of Public Health Physicians in 2016 and the American Veterinary Epidemiology Society awarded her with their higher honor for her work in One Health: the KF Meyer-James H. Steele Gold Head Cane Award. Her talk for this symposium is entitled: A One Health Perspective on Food Security in the 21st Century.
Three exciting roundtable sessions, featuring experts from their fields, are scheduled for the day. Topics will include the following:
Antimicrobial Resistance
Environmental Sustainability
Emerging Infectious Diseases in the Developing World
A wine and cheese reception will immediately follow the event. We hope you will stay and join the panel for more interactive discussion!
Speakers for the Symposium:
Gerald Barry, PhD
Brian Bird, MPH, DVM, PhD
Finola Leonard, MVB, PhD, MRCVS
Janet Foley, DVM, MS, PhD
Julie Henderson, JD
Laura Kahn, MD
Gail Lee, MS, REHS, HEM
Carrie McNeil, MPH, DVM
Grace Mulcahy, MVB, PhD, MRCVS
Lee Riley, MD
Susan Sanchez, MSC, PHD, CBIOL, FSB
Cristin Young, MPH, PhDc
A Big THANK YOU to Our Corporate Partners:


Tags