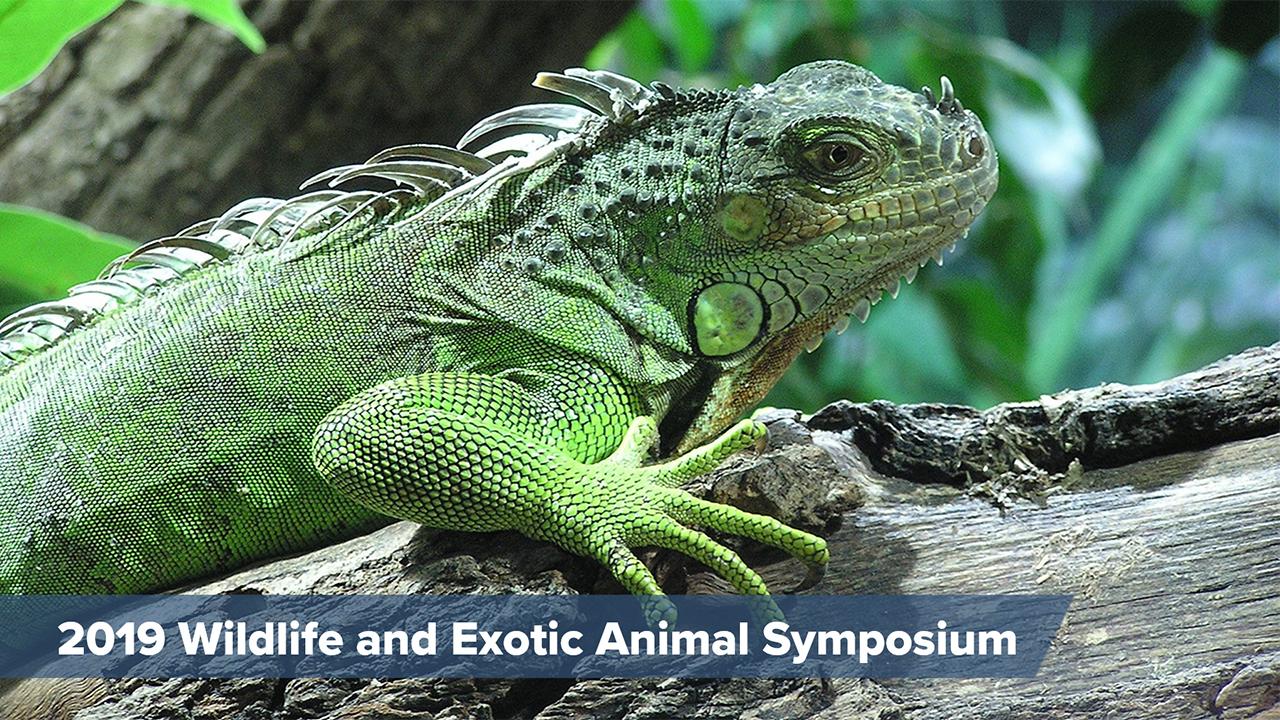 REGISTRATION CLOSED
 
Date: Saturday and Sunday, March 9-10, 2019
Time: 8:00 a.m. - 5:00 p.m. PST on Saturday; 8:00 a.m. - 3:50 p.m. PST on Sunday
Location: Gladys Valley Hall, UC Davis
CE Credit: Up to 15 hours
Webinar: A webinar option is available. The webinar will be live (Pacific Standard Time) and interactive; it will count for full CE credit. No recording will be available for viewing after the event. If you have never attended a Zoom webinar before, test your computer or mobile device here.
In collaboration with the UC Davis Avian and Exotic Medicine Club (AEMC) and Wildlife and Aquatic Animal Medicine (WAAM) Club
Cost for the Event:
DVM (with CE credit): onsite = $400; webinar = $300
RVT/Vet Tech (with CE credit): onsite = $285; webinar = $185
Avian Handling Interactive Demonstration = $25 (the interactive demonstration has been canceled; a Low Stress Avian Handling discussion will take place instead)
Discount prices for general public, UC Davis employees and ALL students are available for view at checkout.
Registration for this event is now closed.
Download/View Schedule (pdf)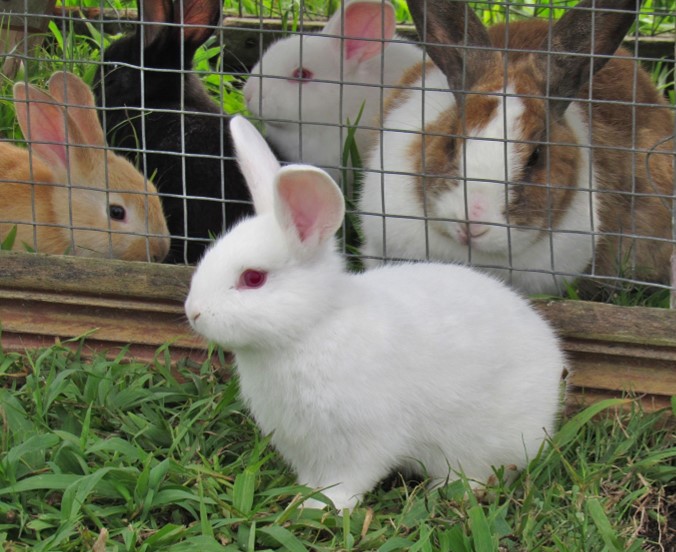 Our 34th annual Wildlife and Exotic Animal Symposium will feature a diverse range of topics on species such as rabbits, reptiles, goldfish, sea otters, birds of prey, and primates to name a few. Information on diagnostic imaging, endoscopy, surgical procedures, anesthesia, and zoo/conservation medicine will also be provided.
This two-day program will also feature a track specifically for veterinary technicians and vet assistants. An avian handling interactive demonstration is also available with a separate registration. Space is limited for this session so be sure to register early! This conference is perfect for anyone who sees the occasional exotic pet or specializes in this unique area of veterinary medicine.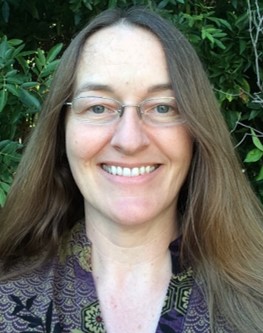 Guest speakers this year include Dr. Rebecca Duerr, director at the International Bird Rescue's wildlife clinics in CA. She serves on the Board of Directors of the National Wildlife Rehabilitators Association and has been heavily involved in wildlife rehabilitation in California since 1988.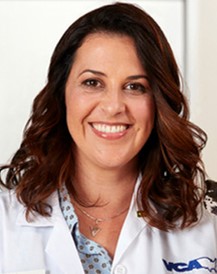 Dr. Laila Proenca is currently the Director of the Zoological Medicine and Surgery Program at VCA Animal Hospitals and the Chief of the Zoological Medicine Department at VCA West Los Angeles Animal Hospital. She will provide several lectures regarding endoscopic procedures and endosurgery for rabbits and reptiles.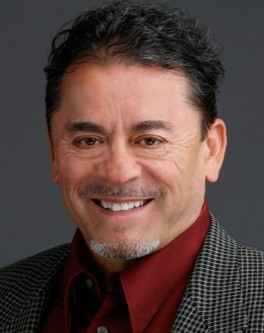 Dr. Jeffery Zuba is a senior staff veterinarian at the San Diego Zoo Safari Park. He is the founder of In Case of Anesthesia and an inventor of mega-vertebrate anesthetic equipment. Dr. Zuba consults and lectures internationally on a wide range of subjects including mega-vertebrate anesthesia and conservation medicine. He also serves as a scientific advisor for several conservation and educational institutions.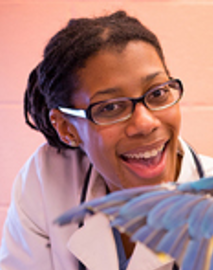 Dr. La'Toya Latney is currently an attending clinician for ECAMS and the small mammal and reptile medicine & surgery course organizer. She has 10 years of experience in wildlife hospitals and refuge centers and as a veterinary practitioner serving pet exotics, zoo animals, and wildlife exclusively. Her lectures will focus on reptile nutrition, medicine and surgery.
Other topics include:
Anesthesia for mega-vertebrates
Updates on chelonian infectious diseases
Advanced soft tissue surgical cases in rabbits and rodents
Reptile critical care
Speakers for the Event:
Lorraine Thompson-Barbosa, DVM, MPVM, DACVPM

Debra Bugarin, RVT
Bruce Christensen, DVM, MS, DACT
Stephen Cital, RVT, RLAT, SRA, VTS-Lab Animal (OC)
Rebecca Duerr, DVM, MPVM, PhD
Andrea Goodnight, DVM
Catherine Gunther-Harrington, DVM, DACVIM (Cardiology)
David Guzman, LV, MS, DECZM (Avian, Small Mammal), DACZM
Melody Hennigh, RVT
Michelle Hawkins, VMD DABVP (Avian Practice)
Kevin Keel, DVM, MS, PhD
La'Toya Latney, DVM, DECZM, DABVP
Jonna Mazet, DVM, MPVM, PhD
Mike Murray, DVM
Sarah Ozawa, DVM
Kathryn Phillips, DVM, DACVR
Laila Proenca, MV, DVM, MS, PhD, DACZM
Samantha Puglisi, DVM
Esteban Soto, MSc, DVM, PhD, DACVM, Cert. AqV
Michele Steffey, DVM, DACVS (Small Animal)
Lisa Tell, DVM, DABVP (Avian Practice), DACZM
Mary Thurber, DVM, DACZM
Ray Wack, DVM, DACZM
Jeff Zuba, DVM
Special Acknowledgement
This event is made possible with contributions (time and effort) from the following UC Davis student clubs:
Avian Exotic Medicine Club (AEMC)
The Avian & Exotic Animal Medicine Club provides veterinary students with an opportunity to learn about exotic companion animal health, medicine, and surgery and to gain technical skills in working with these species. The club sponsors lectures and wet labs, along with an annual symposium for veterinarians, technicians, students, and interested members of the public. By helping interested students to become more familiar with exotic species commonly seen in private practice, we hope to promote better, more complete veterinary care for all companion animals.
Wildlife and Aquatic Animal Medicine (WAAM) Club
The Wildlife and Aquatic Animal Medicine (WAAM) club is a student organization focused on providing educational opportunities for students in the fields of wildlife, aquatic and zoo animal medicine. The club organizes lectures, wetlabs and field trips to facilitate experience with exotic species, as well as the WEAS annual symposium where students can learn from and network with professionals in the field. WAAM is dedicated to our goal of furthering student members' careers in wildlife and zoo medicine.
In accordance with University policy and copyright law, the University prohibits distributing and/or posting on the internet any content from this conference/symposium/session without the explicit permission of the instructor.
Thank you to our corporate partners!
Silver Level
Tags