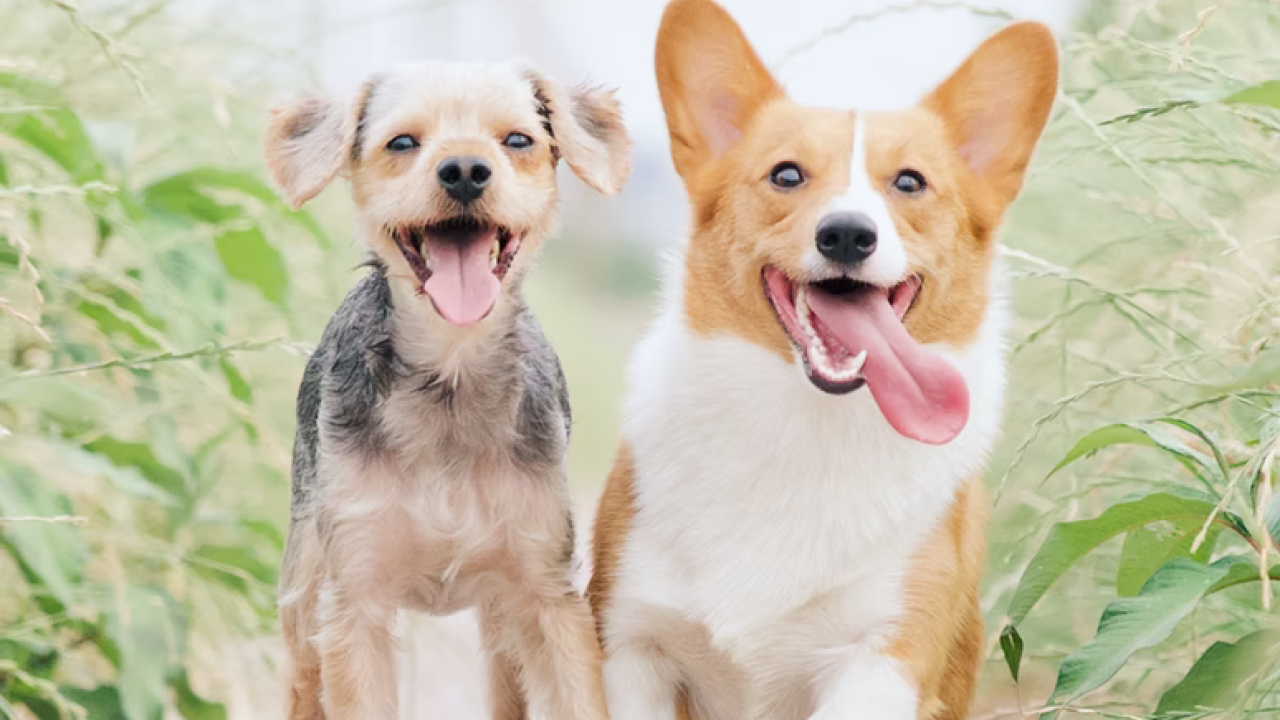 On-Demand Continuing Education Series: Diabetes Part 1 
How to Manage Diabetic Dogs with a Finicky Appetite
Instructor: Chen Gilor DVM, PhD, DACVIM
Date: Self-study course open for enrollment
Course Open for Registration: February 3, 2022 - April 30, 2024
Self-Study CE Credit: 2 CE credit hours
Content: 2 hour video lecture hours & course notes provided
UC Davis SVM Employees: Special pricing available. Select SVM Employee when registering.
| | |
| --- | --- |
| REGISTRATION DEADLINE FOR COURSE: FEBRUARY 3, 2023 | REGISTRATION FEE |
| Veterinarian | $39 |
| Registered Veterinary Technician/Veterinary Assistant/Hospital Staff | $29 |
Course Information:
Achieving good glycemic control in the insulin-dependent diabetic patient requires maintaining a highly consistent feeding schedule... Or does it??? Diabetic dogs often suffer from a finicky appetite which creates a challenge when standard practices are applied. In this session Dr. Gilor will discuss strategies to manage this challenge. He will explain the traditional approach of administering half the insulin dose when a meal is skipped and discuss its limitations. Two alternative approaches in which commitment to a single diet is not necessary or insulin therapy is adjusted based on the type of food and the amount fed in any given meal will be discussed. These two strategies have the potential to greatly relieve owners from the day-to-day stresses of diabetes management as well as improve overall glycemic control in diabetic dogs.
Learning Objectives:
Understand the basic physiology and pharmacology of insulin therapy in dogs.

Understand the factors leading to inconsistent appetite in diabetic dogs and how to manage them.

Understand how to manage insulin therapy in cases in which consistent feeding cannot be expected.
Speaker
Chen Gilor DVM, PhD, DACVIM
In his current role as an Associate Professor at the University of Florida, Dr. Chen Gilor combines clinical and didactic teaching with clinical work and research in the field of endocrinology, focused on canine and feline diabetes mellitus, obesity and gastrointestinal hormones. Before coming to the University of Florida, Dr. Gilor held faculty positions at UC Davis (2016-2019) and the Ohio State University (2012-2016). Dr. Gilor worked as an internal medicine consultant for IDEXX Diagnostics (2010-2012) in the UK and as a general practitioner in Israel and in the USA (1998-2004).  He has earned his DVM from the Koret School of veterinary Medicine in 1997 (The Hebrew University, Israel) and his Ph.D. from the University of Illinois (2010) where he also completed a 3-year residency in small animal internal medicine. He is a Diplomate of the American College of Veterinary Internal Medicine (2008).
On-Demand Information
Self-Study Continuing Education Hours 

Once registered for an On-Demand session, you will be eligible to receive continuing education self-study hours. Please see specific sessions for additional information.
Attendees are required to view recorded lectures. Each lecture will have a quiz associated with it, but the lecture must be viewed prior to completing the questions. The multiple-choice exam questions are comprised of 5 questions and you will receive up to 3 attempts to successfully pass. 

Attendees must obtain a score of 80% or higher in order to receive a passing grade. Upon completion, you will receive a CE certificate from the Center for Continuing Professional Education within 10 business days. 

These sessions are considered On-Demand Self-Study Continuing Education credits. Please check with your local state board regarding the maximum number of Self-Study CE credits allowable.

After registration, you will have up to 3 months from your start date to view these sessions and complete the multiple-choice exam questions which follow each session. 
Cancellation Policy
If you cancel before you log in to view the course materials on the CANVAS Platform for the first time, you will receive a refund less a $15.00 processing charge. No refunds are offered for cancellation after the first log in.
All requests must be made in writing. Submit cancellation request via email to svmcontinuinged@ucdavis.edu. 
In accordance with University policy and copyright law, the University prohibits distributing and/or posting on the internet any content from conferences without the explicit permission of the instructors and the UCD SVM CCPE.
Thank You to Our Corporate Partners
Tags