REGISTRATION CLOSED
 
The Charles Heumphreus Memorial Lecture is an annual event that has been offered free to farriers and equine veterinarians since 1987.  Known simply as "The Heumphreus," it is the first endowed lecture at the UC Davis School of Veterinary Medicine and has attracted an impressive list of farrier and veterinary speakers over the past 30 years.  The endowment was founded by Dr. Tim O'Brien, UC Davis emeritus faculty radiologist, to honor Charlie's 18 years of service as the farrier at the UC Davis Veterinary Medical Teaching Hospital.  This year's program will focus on laminitis and endocrine disorders and is a joint effort of the Office of Continuing Education and the Heumphreus Organizing Committee composed of our resident farrier, Shane Westman, APF, and VMTH clinicians, Drs. Mary Beth Whitcomb (Chair), Eric Davis, Larry Galuppo and Claudia Sonder.
Date: February 3, 2018
Time: 8:00 am - 4:30 pm
Location: Morning lectures will be in Schalm Hall, Room 170, and the afternoon limited enrollment lab will be in the Large Animal Clinic covered arena.
CE: up to 6.5 hours for veterinarians and RVTs and pending for farriers
Registation for the event is now closed.
Cost for the Event:
Morning Lectures: NO COST
Afternoon Demo & Wetlab: NO COST -- The afternoon wetlab is full!
Winter Conference Equine DVM Afternoon Lectures: $100
Super Saturday Tailgate Party: $25
(Please register separately for morning lectures and afternoon lab.  The lab is limited to the first 40 registrants.)
New this year for equine veterinarians – Following the Heumphreus Lecture, 3 additional CE hours will be offered in the afternoon Equine Section of the Winter Conference. Equine Geriatric Medicine is our central theme, and lectures will feature our Heumphreus veterinary presenter, Dr. Nick Frank.  Dr. Frank is a world renowned authority on endocrine disorders and will discuss "Navigating the Minefield of PPID and EMS Diagnostic Testing" and "Management of the Challenging Endocrine Case."  Also presenting in the afternoon are UC Davis' own Dr. Julie Dechant and Dr. Nicola Pusterla who will present colic surgery outcomes and dental disease in the geriatric patient, respectively.  Separate registration is required for the Winter Conference Equine Lectures.  
Our Distinguished Heumphreus Speakers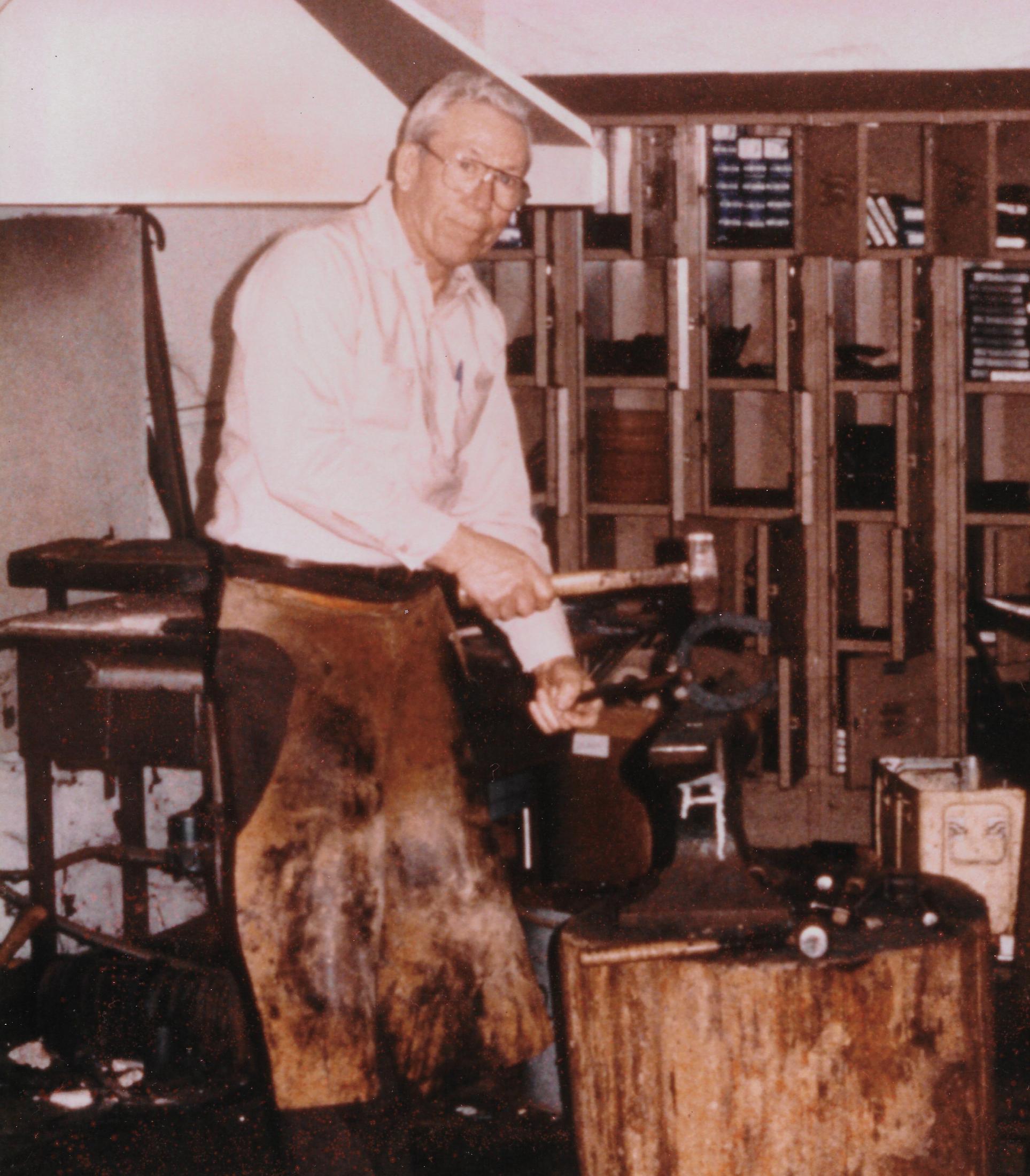 Charles Heumphreus
Daisy Bicking, APF-I, CFGP, CE/CI
Daisy Bicking is a farrier and educator based in Parkesburg, PA where she runs Daisy Haven Farm: School of Integrative Hoofcare. Daisy focuses her farrier work on rehabilitation of the equine foot, especially those with metabolic disorders, laminitis and founder, and has traveled domestically and abroad to help affected horses.  She has won awards and been published for her work with laminitis.  Daisy teaches workshops for farriers and other horse professionals and offers farrier endorsement through the Daisy Haven Farm. She has presented at Cornell University, International Hoof-Care Summit, Laminitis Conference and International Lameness Prevention Conference.  Daisy is on the Equine Advisory Board for Post University and writes many blogs and articles on hoof care. When not teaching, speaking or under a horse, Daisy rides her Arabian horse in Endurance, competing in many rides throughout the year.  
Nicholas Frank, DVM, PhD, DACVIM
Dr. Nicholas Frank 
is currently a Professor of Large Animal Internal Medicine, Clinical Sciences Department Chair and Associate Dean of Academic Affairs at Cummings School of Veterinary Medicine at Tufts University where his research interests include insulin resistance, diabetes mellitis, hyperadrenocorticism, obesity and laminitis in horses. He is considered one of the world's leading authorities in equine endocrine disorders. Dr. Frank grew up in the United Kingdom and received his BSc Honors degree in Biology from the University of North Carolina in 1989.  He received his DVM from Purdue University in 1993 where he also completed a large animal internal medicine residency and PhD after a stint in equine private practice.  Dr. Frank has also been faculty at the University of Tennessee where he developed research programs in equine endocrinology, metabolism, and laminitis and at the University of Nottingham where he was awarded the title of Honorary Professor.

Past lecturers
In accordance with University policy and copyright law, the University prohibits distributing and/or posting on the internet any content from this conference/symposium/session without the explicit permission of the instructor.