The Charles Heumphreus Memorial Lecture is an annual event that has been offered free to farriers and equine veterinarians since 1987.  Known simply as "The Heumphreus," it is the first endowed lecture at the UC Davis School of Veterinary Medicine and has attracted an impressive list of farrier and veterinary speakers over the past 30 years.  The endowment was founded by Dr. Tim O'Brien, UC Davis emeritus faculty radiologist, to honor Charlie's 18 years of service as the farrier at the UC Davis Veterinary Medical Teaching Hospital.  This year's program is a joint effort of the Office of Continuing Education and the Heumphreus Organizing Committee composed of our resident farrier, Shane Westman, APF, and VMTH clinicians, Drs. Mary Beth Whitcomb (Chair), Eric Davis, Larry Galuppo, Claudia Sonder and David Wilson.
Date: January 28, 2017
Time: 8:00 am - 4:30 pm
Location: Morning lectures will be in Gladys Valley Hall, Room 1020, and the afternoon limited enrollment lab will be in the Large Animal Clinic covered arena.
CE: up to 6.5 hours for veterinarians and RVTs and pending for farriers

Speakers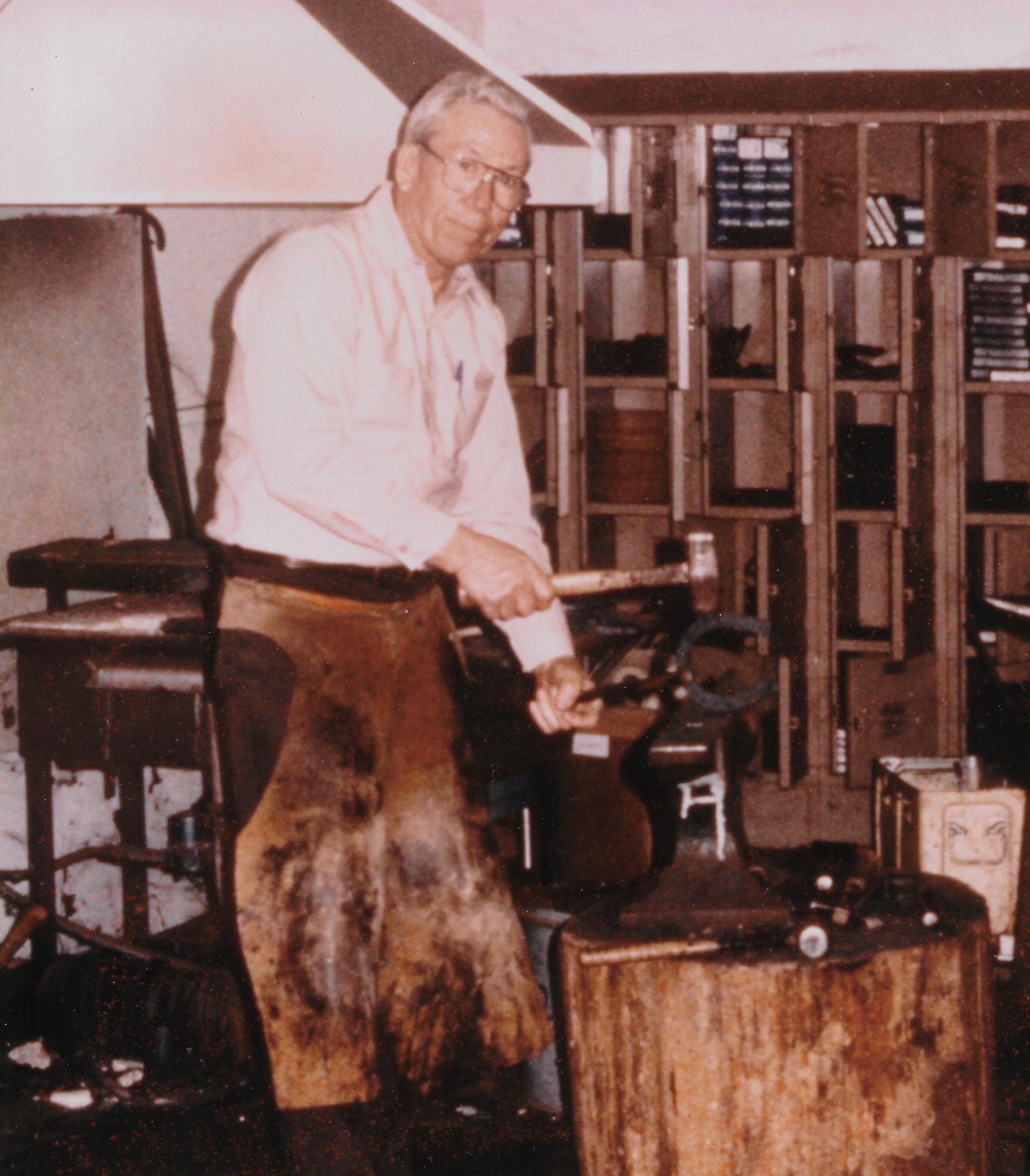 Charles Heumphreus
Travis Burns
Travis Burns is a Lecturer and Chief of Farrier Services at the Virginia-Maryland College of Veterinary Medicine at Virginia Tech. He attended farrier school at the North Carolina School of Horseshoeing and received a Bachelor's Degree in Animal Science from North Carolina State University.  Burns worked at North Carolina State University College of Veterinary Medicine before entering into a one-year internship program at Forging Ahead, an elite multi-farrier practice in Northern Virginia. Upon completion of the internship program, he was retained at Forging Ahead as an associate farrier until joining the Virginia Tech in 2010.  Burns is a Certified Journeyman Farrier (CJF) with Therapeutic (TE) and Educator Endorsements (EE) from the American Farrier's Association. He is also a Fellow in the Worshipful Company of Farriers (by examination) from the United Kingdom (FWCF).
Dr. Scott Pleasant
Dr. Scott Pleasant is a Professor in the Department of Large Animal Clinical Sciences at the Virginia-Maryland College of Veterinary Medicine (VMCVM), Virginia Tech where he has been a faculty member since 1991.  He is board certified in surgery by the American College of Veterinary Surgeons and currently serves as the Director of the Veterinary Teaching Hospital's (VTH's) Equine Podiatry Service.  He is also a member of the VTH's Equine Field Service Section and serves as the College's Equine Extension Liaison.

Dr. Pleasant received the National Teaching Excellence Award (Clinical Sciences) from the American Veterinary Medical Association in 2005 and was inducted into the International Equine Veterinarians Hall of Fame in 2016.  He has authored or co-authored over 75 manuscripts, abstracts and book chapters and has given > 250 presentations to professional and lay groups at the national and international level. His interests include equine podiatry, lameness and nutrition
Past lecturers